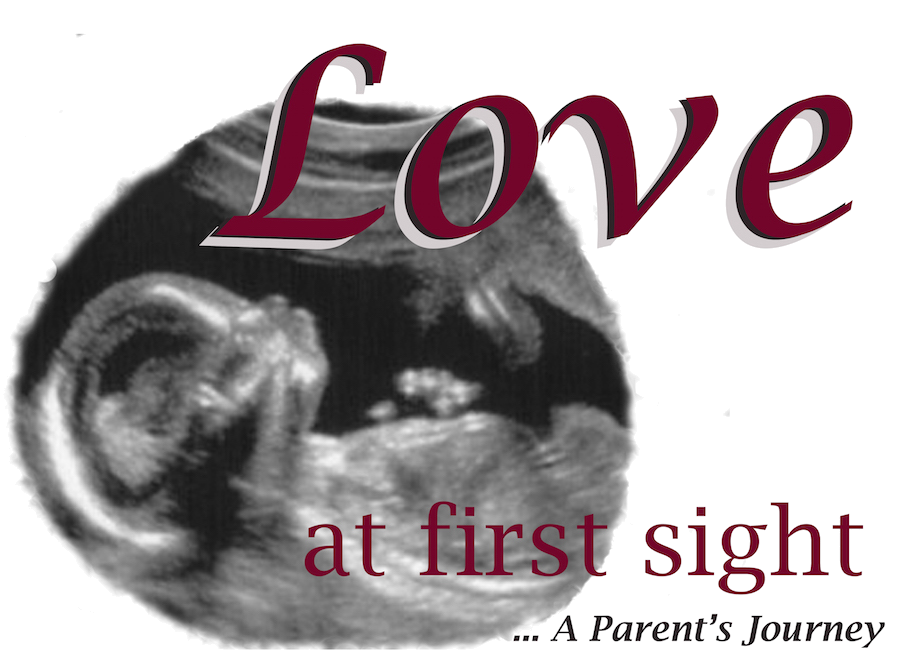 Our Sweet Carolyn

Honored Dates: 6/21/2015
Family Photos
Thank you to those who have donated in loving memory of our baby.
Our Story of Love at First Sight…
Hi there, and welcome to our story. Everyone has their own story, and how they became part of the bereaved parent club.
My husband Chris and I had tried for several years to get pregnant. We sought out help from infertility doctors. After 6 years of infertility treatments, we were told that we would not be able to have our own biological child. So we grieved that for a while, and decided to adopt. We got the greatest gift, Nicholas, late in 2011.
Fast forward to January 2015, I felt sick. I was tired and nauseated. Because I am a nurse, and know everything (yeah right!) I decided to call my doctor and ask her to put me on an antibiotic. I must have a uti or something. She refused me, and insisted I come into the office to be seen. She wanted to order an xray, and had to do a pregnancy test first. I sent my husband and Nick out to the car,as I knew this wouldn't take long. " Amy, you are pregnant!" I am not pregnant. I have tried for 11 years, had an ablation..it's not possible. I'm 38. No...Yes, as it turned out I was pregnant with my miracle. Chris could't believe it. I don't think we have ever felt shock like that. They sent us right over for an ultrasound to confirm. Ba boom, ba boom...a heartbeat! I felt as though I had won the lottery.We were even too excited to wait for the 16 week ultrasound, so we paid a crazy amount of money to have one done at 13 weeks. We were hav ing a girl!! My mother had passed away when she was 38, so to get pregnant at 38 with a daughter? Her name had to be Carolyn.
Because of my age..AMA (advanced maternal age) which is a nice way of saying your old, I was sent to a specialist. My OB doctor had only ever had 1 patient get pregnant after an ablation before, and she gave birth at 28 weeks. This would not happen to us. I would make it til at least 32 weeks. This is what we told ourselves.
On May 8th, I felt the urge to go to the bathroom, I stood up, and I felt a gush. I ran to the bathroom, thinking I must be peeing myself. When your pregnant, you pee yourself right? So I kept telling myself that. I was only 20 weeks. On the 5th or 6th trip to the bathroom, I knew something wasn't right. I called the doctor, who wanted me to come in right away to the hospital. The very hospital that I work at. The ultrasound showed that it wasn't urine I was leaking, but my water had ruptured. I would be put on hospital bedrest until I either got an infection, or I delivered her. Either way she was not going to survive. I remember hearing babies cry as they were being born, and just sobbing. It was Mother's Day. Everyday we waited for the other shoe to drop, but it didn't. I stayed in that hospital for 3 weeks, and then was transferred to another at 23 weeks. I saw specialists, had tests, got stuck with needles a million times, could only leave my ro om for 15 minutes a day, stayed mostly in bed. I was not going to complain though..except that I missed my house and most of all my son.
She was my miracle, I was sure to be destined for greatness. I journaled everyday, so that she would someday read all the crazy things we went through for her. We just kept plugging along her and I. Many times it was just her and I. I would talk to her, caress her, and tell her how bad we wanted her to survive this.
On the afternoon of June 20, I began to have back pain, horrible pain. For some reason, I had felt that something wasn't right. I felt like I was going to die. I sat alone in my room, waiting for Chris to come back. While I waited, I wrote goodbye letters to both Nick and to Carolyn. I wanted to know how much I loved them both. I was moved down to L+D. The pain for horrific. It took my breath away. I was throwing up, and could not sit still. I all of a sudden felt like I was going to pass out, they could not find her heartbeat. It seemed like about 20 people came into my room and told me I had to go immediately for a c-section. I was terrified. That's all that would come out of my mouth. This was it. The day that we knew would eventually come. They wheeled me into the OR. Someone was on top of me, someone was cleaning my stomach, someone strapping my arms down, someone saying they didn't have time to count sponges. They put a mask up to my face. I remem ber saying " I am a nurse, please don't let my daughter die, don't let me die." Then I was unconscious.
I woke up in the ICU, choking on a ventilator. I was alone in the room. My husband must be with Carolyn. That means she is still alive. I go to take the tube out of my throat, but I am tied down. When they take it out, I ask how my daughter was, and asked to see Chris. He walked into my room and I knew. They say that her lungs are just not developed enough. She weighs 2 lbs 10 ounces, but her lungs just weren't there. The doctor came in and told me that she had arrested 3 times, and that it was going to happen again, until they wouldn't be able to bring her back. What I didn't know at the time was that I had to have a hysterectomy, I lost a lot of blood, so the plan had been to keep me in ICU for a few days on the ventilator. When Carolyn wasn't doing well, the decision had been made to wake me up in enough time to meet her. This is what I said for 7 weeks that I didn't want. If she was destined to die, I didn't want her to die without me holding her. Chris and I make the decision that we were going to let her go peacefully. She had already fought so hard. Her little body was so tired.
They wheeled her incubator up to my bed. She was so beautiful, lots of hair. She looked just like Chris, it was amazing..his mini me.It was Father's Day. They took the tubes out, put her on my skin. She was warm. She took two quick breaths, and then sighed. She was gone. She had been alive for 9 hours. I got to meet and say goodbye to her all in 33 minutes. 33 minutes. I missed her getting baptized in the NICU. I didn't get to hold her hand while they worked on her. I hope she never knew that I wasn't right there next to her. I still even after 13 months feel so much guilt. I miss her. I see her everywhere I go. I see her in her brother. I still feel her. Losing a baby is unlike any other loss. The sadness in the depths of your soul can't be described in words to anyone. That day completely changed who I was, and the way I looked at life. Even though it didn't end the way we wanted it to, we feel so lucky to have been given two miracles.. Nichol as, and then Carolyn.
All donations made to this page are made in loving memory of our baby gone too soon and will be used towards the WNYPBN's Program.
Messages: