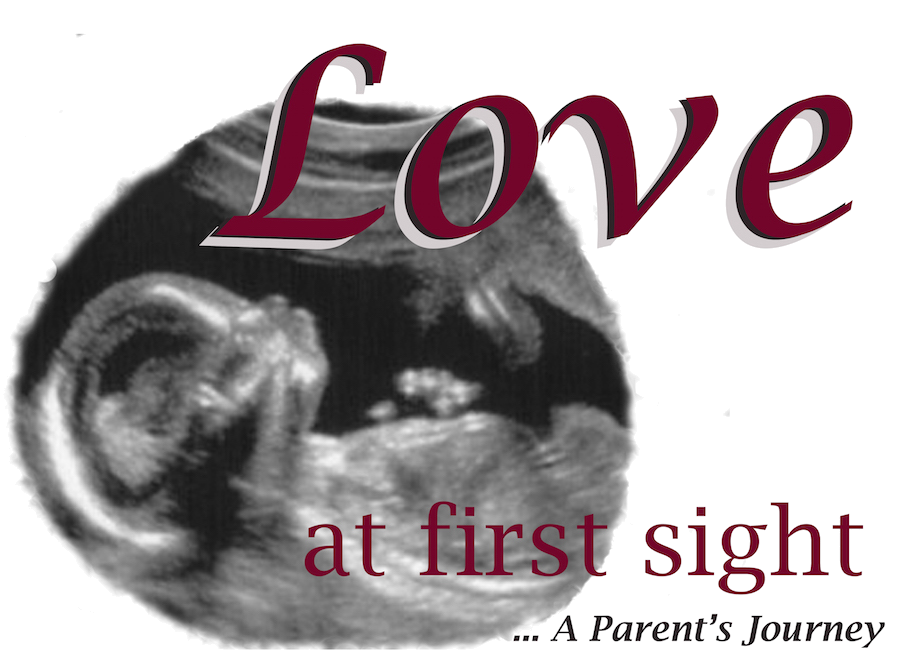 Baby Voigt Memorial Page

Honored Date: 10/13/16
Family Photos
Thank you to those who have donated in loving memory of our baby.
Our Story of Love at First Sight…
In April 2016, I was 14 weeks pregnant with our first child. It was such a happy and very exciting time for us. My husband, Brian was remodeling our baby's room, we were shopping for a crib and preparing for our little one.
Waking up to find out that our baby didn't make it didn't seem real the first day. The second day is when the painful reality set in. The grief of losing a child is profound and devastating. It's been 5 long months since our loss and not a day goes by were we don't think of our baby. At this point in time, our baby would be arriving in 3 weeks. It's heartbreaking to know that October 13, 2016 will come and go and our little one will not be arriving.
I was reading the stories shared by others and borrowed these statements as they couldn't be said any better: "Losing a baby is unlike any other loss. The sadness in the depths of your soul can't be described in words to anyone. That day completely changed who I was, and the way I looked at life".
The Western NY Perinatal Bereavement is a great network that has provided support after our loss, connected me with Mothers who have also suffered tragic losses and provided a beautiful service for our baby. Miscarriages, stillborns and SIDS are very common yet rarely talked about, so it's important to have this network available for families. Please consider giving to this great organization and please join us in our Walk to Remember Baby Voigt.
Thank you for taking the time to read our story and learn about our baby who will only live on in our hearts… forever. We would like to ask that you help the organization that has helped us and helps so many others in their times of need.
All donations made to this page are made in loving memory of our baby gone too soon and will be used towards the WNYPBN's Program.
Messages:
Sharon & Dave Voigt: $50.00
Our pledge is made in remembrance of our little grandchild, Baby Voigt. We will hold this beautiful child in our hearts, forever. May all of these precious infants rest in the arms of the angels!
Patricia Wilson: $50.00
Stacy and Brian,
I am so glad you have found a wonderful organization to help you through this difficult journey and also enables you to help others. You are in my continued thoughts and prayers.
Jason Phipps: $100.00
You've been so inspiring to everyone at the office. I'm so thankful that you are okay and that the team was here to help you. Keep your head up high. You have so much to be proud of.
Anonymously: $50.00
I don't know if I will make that walk or not but definitely want to support the cause. My heart still hurts when I think of all you and your husband have gone through.
Walt McKenzie: $25.00
Maris Campbell: $20.00
In remembrance of Baby Voigt
Allison Burton: $20.00
Margaret Rockwood: $10.00
Sending heartfelt love & strength to the Voigt Family
Stacy & Brian Voigt: $150.00
Mike Butlien: $36.00
Stacy, In Judaism, the word "Chai" means life, and is associated with the number 18. Double Chai from Mike & Joyce Butlien
Michelle Tredo: $20.00
Thinking of you and your family.
Kelly Reitnour: $20.00
with love
Adam Hinckley: $150.00
Always thinking of you guys, sorry we can't make the walk. Love, Adam and Amanda
Amanda Snyder: $20.00
Lisa Lafferty: $50.00
My thoughts and prayers are with you this week!
Denise Quinn: $25.00
Baby Voigt you will always and forever have a special place in my heart.
John Welch: $10.00
Jenn Mergl: $25.00
My heart is with you and your family