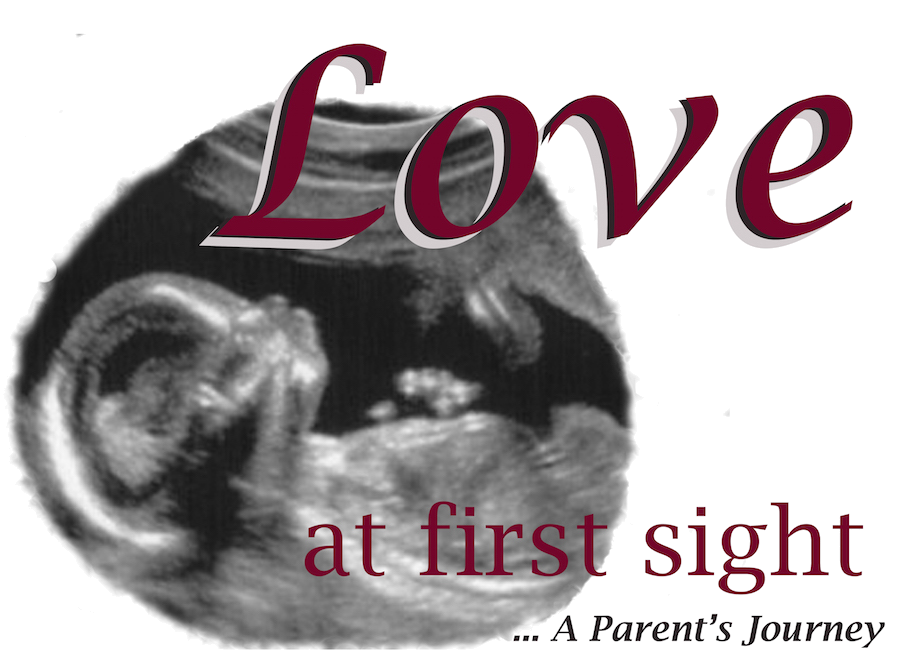 The Kim Angels Page

Marrina Kim: August 3-4, 2005
Ella Grace Kim: June 8, 2007
Family Photos
Thank you to those who have donated in loving memory of our baby.
Our Story of Love at First Sight…
At 26 weeks, I visited my OB/GYN as I felt terrible. I had the chills despite the middle of summer, and was taking Tylenol every 6 hours on the nose to keep the chills at bay. I was also complaining of pain in my upper abdomen. My blood pressure was within the "normal" range, but for me, personally, it was really high. The very pregnant Physician's Assistant I saw at my doctor's practice assured me I would be fine, and sent me home. She told me to call back for results in a day or two.
When I called back, I was crying. I still felt horrible and the pain in my abdomen was not getting any better. My doctor told me I needed to go to the hospital.
I went to the hospital, was admitted and they began to work me up. My blood pressure was through the roof. They had trouble starting an IV, as my veins seemed to pop like balloons. The nurse asked me if I ever had protein detected in my urine. I vaguely remembered the PA at my OB/GYN office saying that I did have protein in my urine.
It was determined that I was experiencing what was called HELLP Syndrome (Hemolytic anemia, Elevated Liver enzymes, Low Platelets) and needed to deliver my daughter that night. Basically, my liver was shutting down. This was also in conjunction with early on-set preeclampsia. If I didn't deliver her, I was going to die.
At 11:02 PM on Wednesday, August 3, 2005, Marrina Kim was brought into this world via cesarean section. She was just less than 1 lb and 11 ¼ inches long. At 12:04 AM on Thursday, August 4, 2005, Marrina Kim left this world without uttering a single cry. I was in surgery for over two hours because of my extremely low platelets. I nearly bled out. I never got to see my daughter alive or hold her while she moved. For the rest of my life, I will always hold a grudge against myself because of that… no matter how irrational or unreasonable it sounds.
We tried again... and I was sick again, and very nervous. However, I tried to keep my anxiety low, treasuring every moment of being pregnant because I knew how precarious my situation was.
The HELLP came on earlier and harder this time. I was almost 21 weeks when I was admitted to the hospital. I wasn't in as dangerous a position this time, so the doctors tried giving me high dose steroids to try to mature my daughter's lungs. They tried to give me a few days to help her grow and make sure she was out of danger.
The steroids helped us both. My platelet count started climbing, my liver enzymes began to level out. I was moving out of danger. My baby started to grow! We all were hoping she would be over a pound when I had to deliver. That would give her the best chance to survive. I stayed in the hospital for 24 days, getting to hear her heartbeat every four hours, getting multiple sonograms. I knew my little girl this time.
On my 21st day in the hospital, Thursday, June 7, 2007, the nurse came to check her heartbeat at 7:00 PM, and there wasn't one. They got the sonogram out and I saw her heart floating there, still as stone. Because it was late in the evening, and I was pumped full of so many drugs, it was deemed best that we wait until the morning to deliver her. Ella Grace Kim was born on June 8, 2007, still under a pound, but with blond eyebrows and lashes. She was mama's girl.
Losing a baby is devastating. I endured it twice. Please give so others may heal in their grief. Help them know that they are not alone.
Thank you for taking the time to read our story and learn about our baby who will only live on in our hearts… forever. We would like to ask that you help the organization that has helped us and helps so many others in their times of need.
All donations made to this page are made in loving memory of our baby gone too soon and will be used towards the WNYPBN's Program.
Messages:
Jennifer Herreid: $25.00